1 Lesson (First Wave)
Starting from this lesson you will be introduced to the ocean, its power and its energy. Along with the ocean you will be introduced to surfing - the most ancient and a truly wonderful sport. Our professional instructors from our sport school will give all the necessary knowledge to you on the first lesson. Taking into account your individual differences our instructors will teach you the principles of movement, safety and how to catch a wave. Feeling the freedom of movement for the first time and the joy of victory and limitlessness of your abilities will make you a surfer forever!
Surf board included

equipment included
3 Lessons (Basic Level)
After only three classes with a professional instructor you will be able to learn all the necessary skills that will help you to paddle on the board, stand up on your feet and learn how to balance controlling the speed of movement. Special attention will be dedicated to safety and the rules on how to behave on water alone. Each lesson lasts about two hours and includes theory and practice on land and water and we provide all the necessary and personal protective equipment.
photo analysis included

Surf board included

equipment included
5 Lessons (Elementary Level)
Five surfing lessons will allow you to prepare to conquer any waves on our favorite Beginners Paradise surf spot. Our certified instructors will take care of your skills to quickly and technically paddle out, pop up on the board and work on your right position on the board. You will feel what it means to be free. You will be able to practice on your own in the ocean, observing the basic rules of safety and behavior on the lineups and surfing etiquette.
photo analysis included

Surf board included

equipment included
7 Lessons (Standard Level)
Recommended course for beginners. You will learn to fully control your movements on the board in the ocean and make the right decisions in the ocean, learn how to paddle out technically on the board and choose the best time to start, learn to determine the direction of the wave and turn in the right direction. The cost of the course includes a photo-analysis that will let you look at yourself from the side that will help you correct your mistakes. You will get an excellent physical form and knowledge that will allow you to improve yourself and feel confident in any conditions on the water.
photo analysis included

Surf board included

equipment included
10 Lessons (Surfer Level)
The choice of this course indicates your serious intention to become a surfer. As a result of ten lessons with professional instructors of our school you will learn how to surf well, 'read the ocean' as they say, get an excellent physical form, learn to control your body and emotions, learn to determine suitable weather conditions, learn how to choose surfboards and surf spots. You will have many good photos taken by a school photographer in the process of your education. You can independently continue the path of the surfer, improving your skills. This is the fullest course of theory and practice, taking into account your individual characteristics and is created according to the certified program of the Internation Surf Association!
photo analysis included

Surf board included

equipment included
One of the best places in the world to learn surfing is the south coast of Sri Lanka. This was the reason why we decided to open Good Story Surf School here, in a place called Beginners Paradise, which is just a short drive away from Mirissa, Madiha, Kabalana, Ram's, Plantation, Lazy Left and many other popular surf spots. The variety of waves is suitable for beginners as well as for advanced surfers. Safe training conditions, warm ocean and an effective training program certified by the International Surf Association will help you to succeed in learning, become a surfer and conquer the ocean. We are on the same wavelength!
photo analysis included

Surf board included

equipment included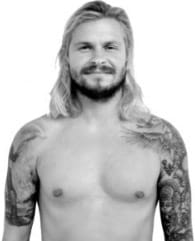 MAX APLIN
Max is a founders of the school, being an instructor is his calling! He is very dedicated to the teaching and bringing his students to success. His natural kindness, positivity and magnetic energy charm students; and his achievements in skateboarding and other extreme sports deserve true respect and adoration of many. Just one lesson with Max will make you look at surfing in a whole new light, and you will fall in love with this sport forever!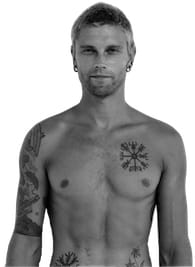 YANIS BERZS
Janis has been conquering the cold Baltic sea from his young age. It's no surprise that the warm Indian ocean has won his heart, and now he is discovering new horizons in Weligama. With his nordic temperament he is a reserved and strict coach. His lessons are very straightforward: no nonsense, straight to the point, just surfing!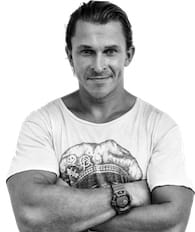 DIMA IVANOV
Dima is a real Ocean Man with philosophical approach to surfing and the Ocean world.He pays great attention to the theory and safety as well as to the history and thedevelopment of the sport.  He's our surf-guru, He will not only teach you surfing but willexpand your horizon and vision. With his help you will surly fall in love with this sport.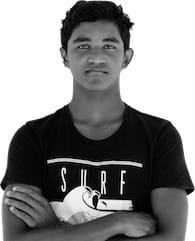 LUCKY
Handsome and talented he is the  youngest coach  in the team. He was born inWeligama, and  knows this surf spot like nobody else.  One of the best surfers on thesouth coast of Sri Lanka, who perfected his skills to the point of winning all prizes atlocal challenges and competitions. Lucky will open the surfing world for you with hischarming smile.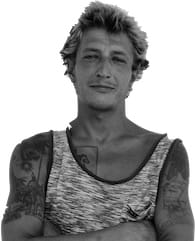 ANDREW KIRILIN (SVERCH)
Extreme to the bone, professional snowboarder and skateboarder, a legend. Participantand winner of Russian and international competitions, one of the founders of theextreme group @GOODFELLAZ. This year, Andrew is celebrating his 20year anniversary of riding boards. It comes as no surprise that he doesn't stop andeasily conquers a new element and a new board. He treats surfing seriously, which healso demands from his students. For him surfing isn't a fun it's a serious shit…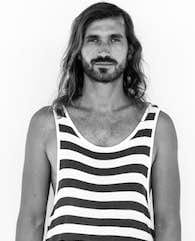 ARTEM ARSHANITSA
Artem is one of founders of the school, with a degree in teaching, which allows him tofind a solution for even the most difficult educational process. He says that surfing isn'ta sport and you should treat it like something for pleasure. This forms the philosophythat he tries to pass on to his students. He will have everyone surfing in no time –whether you're a top-model, a boxer, a grandmother – he doesn't care who you are, aslong as you discover the world of surfing for yourself, overcome your fears, gain somenew skills and set off on the adventure of self-improvement!
Timeless Villa
Ahangama, Kabalana Beach
Our new surf hotel on the spacious Kabalana beach, where the largest and most beautiful wave of the southern coast of Sri Lanka breaks off! A spacious outdoor pool, restaurant with a large selection of seafood, cocktail bar, each room has ocean view. Ideal place both for beginners and pro-surfers. Timeless villa is a place beyond the time!
Neptune Eco Villa
Weligama, Kapparatota 156
New apartment hotel with the large pool situated away from the road 50 meters from the sandy beach. A picturesque reef with a private surf spot nearby is suitable for snorkeling and underwater fishing.
The ideal place for a family holiday - the spacious studio apartments have their own kitchen, in a walking distance on the beach every morning you can buy fresh seafood. Eco Villas is your second home on vacation!
Neptune Resort
Weligama, 484 Pelena
Good Story Place is located on the south cost of Sri Lanka, right on the beach of the village Weligama. It is one of the best places in the world to start learning surfing; that's why our home spot is called "Beginners Paradise". "Beach break", slow waves and empty "line-up" ensure your safety . Such reef spots like Mirissa, Madiha, Cabalana, Plantation and Lazy Left are only 10 minutes drive from us. They are good both for beginners and for professionals too.